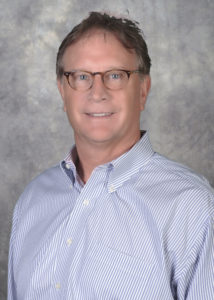 Dr. Dana Van Pelt, PT, DPT, MBA, ATC, SCAT is a SC licensed physical therapist, and a SC certified athletic trainer.  He is originally from Ithaca, New York and has lived in Boca Raton, Florida for much of his life.  Dana has graduated from Ithaca College, Stony Brook University, Nova Southeastern University, and Temple University with degrees in physical education, physical therapy and business.  His clinical doctorate degree in physical therapy is from Temple University.
Over the years Dr. Van Pelt has managed healthcare programs at all levels of athletics and for six years was the director of health services for the Women's Tennis Association, a worldwide management responsibility.  He is a master therapist with advanced clinical skills for the treatment of orthopedic and sports related injuries.  Dr. Van Pelt has treated some of the world's premier athletes and has been successful at creating treatment programs to accelerate the return to sport and life.
Dr. Van Pelt is the Center Coordinator of Clinical Education (APTA-CCCE) and clinical instructor (APTA-CI) for doctorate physical therapy students from across the country.  He serves as a mentor for students at Clemson University with interest in the professions of physical therapy and athletic training.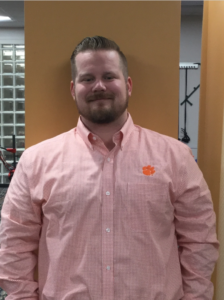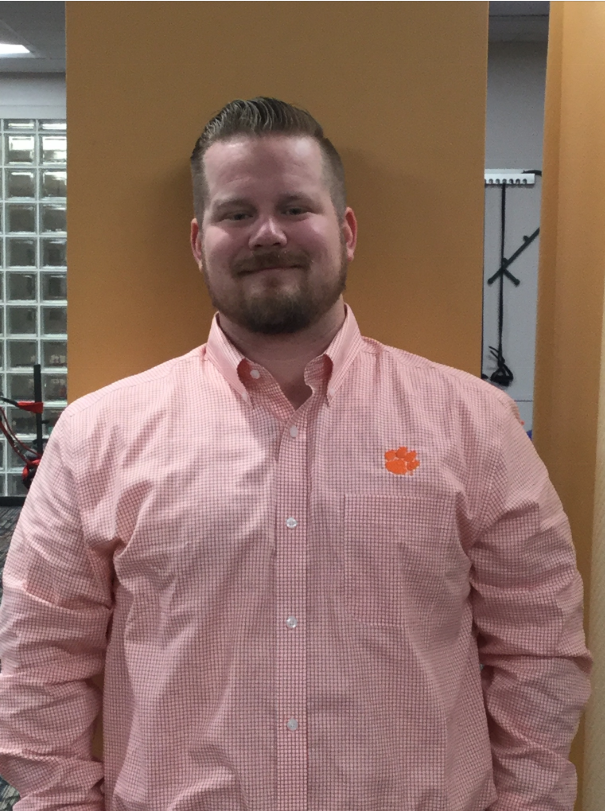 Dr. Hampton Shugart PT, DPT, OCS, CSCS, TPI-1 is a SC licensed physical therapist and APTA board certified orthopedic specialist. He is originally a local from upstate South Carolina with strong roots throughout the state, including his grandfather being a member of Clemson University's undefeated football team in 1948. Hampton followed his father, a football player at the University of South Carolina, and completed his B.S. in Exercise Science at USC. He then followed up with another USC in earning a clinical doctorate degree in physical therapy at the University of Southern California.
Upon beginning his professional career in outpatient orthopedic practice, Hampton pursued advanced post-doctorate training and education through Emory University Orthopedic Residency program. Since then he has worked in various outpatient settings with a wide range of the general and active population. He also holds certifications in strength and conditioning as well as a Titleist Performance Institute Certification to aide in the evaluation, treatment, and enhancement of golfers and other athletes.
In addition to being eager to help the Clemson community on and off campus, he also enjoys learning new and excited material in the field and educating others to further advance the profession of Physical Therapy.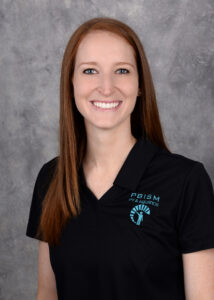 Dr. Erinn McCormick-Van Pelt, PT, DPT is a licensed Physical Therapist in South Carolina and Florida. Erinn was born and raised in Boca Raton, FL but ventured to Illinois to receive a Bachelors in Kinesiology from the University of Illinois at Urbana-Champaign, followed by a Doctorate in Physical Therapy from Northwestern University. Erinn grew up playing competitive soccer, and had to rehab several injuries of her own in physical therapy over the years. While working in the field of physical therapy, Erinn has continued to gain extensive knowledge treating orthopedic diagnoses across the lifespan. She has also received additional training in dry needling, Graston, pilates, and redcord neuromuscular activation. In her free time, Erinn enjoys spending time with her husband, trying out new restaurants in Greenville and Asheville, hiking, and cheering on the Clemson Tigers!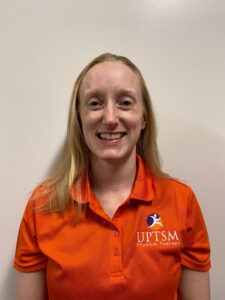 Dr. Lauren Pobiak, PT, DPT is a licensed physical therapist in the state of South Carolina. She was born in St. Louis and moved around the Midwest to then find herself in North Carolina where she got a Bachelors in Exercise Physiology at East Carolina University. She then got her doctorate in physical therapy at Virginia Commonwealth University. She grew up playing a variety of sports including gymnastics, soccer, flag football, ultimate frisbee, and rugby. She has additional training in dry needling and continues to learn extensively about various orthopedic diagnoses.
Lauren enjoys spending time with her husband, son, dog, and two cats, spending time with family, hiking, and staying active.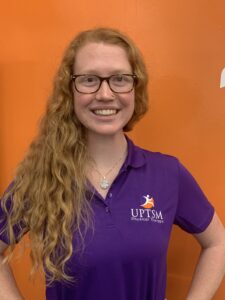 Leah Irwin, MS, SCAT, ATC is a South Carolina licensed Athletic Trainer. Leah was born and raised in Gainesville, FL and completed her Bachelors in Athletic Training at the University of Florida. While at UF she obtained experience with various athletic teams including track and field, lacrosse, and football. She worked primarily with Division 1 athletes, as well as middle and high school athletes. She completed her Master's of Science here at Clemson University while working as a Graduate Assistant Athletic Trainer with club sports, intramural and ROTC. In her free time she enjoys whitewater sports, running, hiking, and creating art.