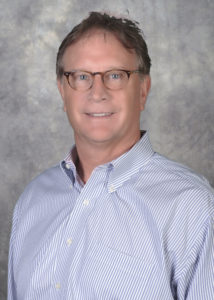 Dana Van Pelt, PT, DPT, MBA, ATC, SCAT is a SC licensed physical therapist, and a SC certified athletic trainer.  He is originally from Ithaca, New York and has lived in Boca Raton, Florida for much of his life.  Dana has graduated from Ithaca College, Stony Brook University, Nova Southeastern University, and Temple University with degrees in physical education, physical therapy and business.  His clinical doctorate degree in physical therapy is from Temple University.
Over the years Dr. Van Pelt has managed healthcare programs at all levels of athletics and for six years was the director of health services for the Women's Tennis Association, a worldwide management responsibility.  He is a master therapist with advanced clinical skills for the treatment of orthopedic and sports related injuries.  Dr. Van Pelt has treated some of the world's premier athletes and has been successful at creating treatment programs to accelerate the return to sport and life.
Dr. Van Pelt is the Center Coordinator of Clinical Education (APTA-CCCE) and clinical instructor (APTA-CI) for doctorate physical therapy students from across the country.  He serves as a mentor for students at Clemson University with interest in the professions of physical therapy and athletic training.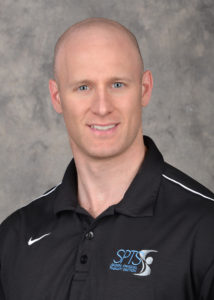 John Faltus, DPT, ATC, SCS, CSCS joins University Physical Therapy and Sports Medicine after three years working as a physical therapist/assistant athletic trainer in professional basketball. He graduated from Northeastern University with a Doctor of Physical Therapy degree prior to completing the Master of Science in Athletic Training degree program at the University of Tennessee-Chattanooga.
Previous experiences include completion of the Duke University Sports Physical Therapy Fellowship program during which he provided rehabilitative care and practice/game coverage for Duke athletics as well as long-term post-operative care and treatment for the local population. In addition, John provided traveling medical coverage for US Snowboarding while employed at Howard Head Sports Medicine in Avon, Colorado. John is a board-certified sports clinical specialist, certified strength and conditioning specialist and Precision Nutrition Level 1 certified nutrition coach with a treatment focus which integrates performance-based principles and sports-specific rehab strategies
Sa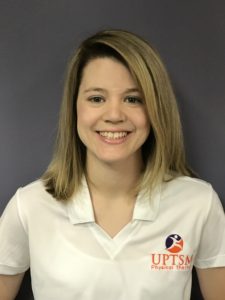 lly Moser, PTA is a licensed physical therapist assistant from Aiken, SC.  She received her PTA degree from Greenville Technical College in 2010.  Sally holds experience in outpatient orthopedic and pediatric settings, as well as in skilled nursing. 
Her true passion, however, is working with student athletes and the active population in general.
In addition to her educational background, Sally is a former competitive gymnast and junior Olympic coach.  Her gymnastic background has allowed her to complete at an international level, traveling to countries, and developing relationships with friends around the globe.  Despite graduating from Greenville Technical, she has always been a Clemson Tiger at heart.  Her grandfather, Bobby Roberts, was the head basketball coach from 1962-1970 and was instrumental in building Little John Coliseum.  Working in the same building where he began and lead his coaching career is just the icing on the cake.  She looks forward to becoming an integral member of both the student and outside population of the Clemson community, as her passion for athletes and working with the active, adolescent population drew her to Clemson.